Rocksteady Stadium 2-Speaker and Subwoofer Pack
Introducing the Rocksteady Stadium 2-Speaker plus Subwoofer Portable Sound System. Featuring the world's first (and only) wireless portable subwoofer, it provides deep clear bass that delivers warmth and fullness to your music.

Each speaker is configured with a dual driver setup; a powered tweeter & mid-bass driver plus dual bass drums. The Subwoofer boasts a large bass driver and a rear blasting large bass drum.

Easily set each speaker to the Left, Right, or Dual audio channels and enjoy stereophonic balanced sound.


Highly portable to use indoors and out, with up to 16 hours per charge (plus Type-C fast charging), the Rocksteady Stadium Portable Sound System is simple to set up, easy to connect, and is great for everyday listening.
Package Contents:
2 Rocksteady Stadium speakers,
1 Rocksteady Stadium Subwoofer, 
3 high-speed Type-C charging USB cables,
3 high-speed USB wall plugs, 
2 auxiliary cables (3.5mm), and instruction manuals.
Customer Reviews
09/25/2022
John H.

United States
Stadium speakers w/subwoofer.
Wonderful. The system is compact, nice looking, and sounds amazing. Two things to keep in mind: 1) Subwoofer volume level 2) Speaker placement I've played these in my patio, living room and little warehouse where I'm employed with great results. You won't be shaking the windows, but they're loud enough to keep you entertained. Do the Steely Dan or Kansas test to experience the sound quality.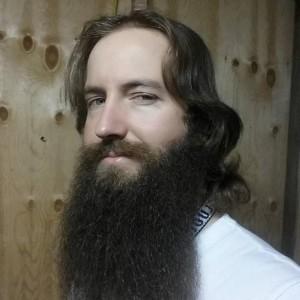 KM
08/21/2022
kyle m.

United States
Good overall, could use some tweaks. Bluetooth delay is noticeable.
I backed the kickstarter for the sub (chose this package). Overall: These are not cheap, but are pretty quick and easy to setup/use, compact and solidly constructed, produce relatively good sound especially through aux cable, could be a good addition to parties or someone who wants a single speaker setup to move around between computer desk, Tv, patio, beach, or out on the go. While these are not "audiophile" grade speakers, they do produce pleasing sound. I think the crossover might be a little high on the sub. It's very noticeable with people talking and ambient sounds (like hands contacting a table top or similar), in Podcasts, youtube product review videos for example. This can be mitigated for the most part by reducing the sub volume to one notch above half. I'm not impressed with the bluetooth performance; Low max volume over bluetooth and noticeable latency. On the other hand, these will get VERY loud using a 3.5mm aux cable and I did not hear any distortion or clipping at uncomfortably loud volume. Pairing is fast and simple for both bluetooth source device and between speakers. Depending on your intended use case, these might be perfect, or they might be frustrating. Issues: -There is noticeable latency when using bluetooth, making these a poor choice for watching video over bluetooth. -I experienced some skips/crackling from the speakers with the 2 speakers and sub within 10 feet of each other and within 5 feet of the source with no obstructions (direct line of sight). I only noticed this from my tv while using bluetooth. -Power buttons located on the back of the devices, especially inconvenient for the subwoofer which will be tucked in a corner likely under something near a wall. Also even more inconvenient given that it is suggested to use the Sub as the master. -Maximum volume over bluetooth is not very high for my units. Tested with Samsung Fold and a Vizio Tv. Definitely not loud enough compared to using a 3.5mm aux cable into my computer: plenty loud at 20-30%. With aux cable at 40%-50% can easily be heard on the opposite side of my 3200sqft house with the A/C on and people talking, even out on the back patio with the door open and speakers upstairs. *with no perceived distortion or clipping*. -My speakers emit low volume white noise when nothing is playing, although it is very quiet and I have to be actively listening for it while standing within a foot or two in a quiet room. Suggestions for improvements or future iterations: -Power buttons accessible from the top. So I don't have to crawl on the floor and physically move the sub to turn it off, or so I can tap it with my foot under a desk, table etc. -Speaker channel selection accessible from top, or automatic/internal rather than mechanical switch. If you are only using a single speaker, it should default to both, and revert to your previous setting upon returning the speaker to a system. If I just want to grab a speaker and go, but it's already set as left/right, I then have to open the flap and manually flip the switch back to "both." It's inconvenient and I'm sure will be a source of annoyance for people less savvy or less familiar with the system (like the wife, who just wants it to work). -Add Audio over USB functionality -Release an App to control the sub/speakers (include crossover frequency adjustment for the sub and a full range EQ). -Add Remote power on/off as a feature. -Offer a remote control that allows switching/pairing/linking/configuring etc. Obviously volume and the normal functions as well with a seperate speaker/sub volume. I suspect possible with only a firmware update considering the speakers already control each other.