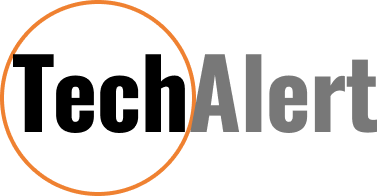 This immersive Bluetooth sound system has perfected the listening experience.
"The most complete portable Bluetooth speaker system on Earth"
— Audioholics (Voted 2021 & 2022 Product of the Year)
The Rocksteady Stadium has everything you want in a sound system and nothing you don't. Plus, some brand new tricks up its sleeve.
As Recommended By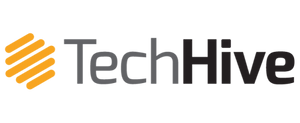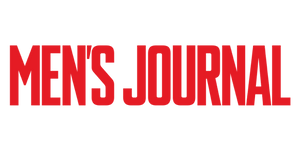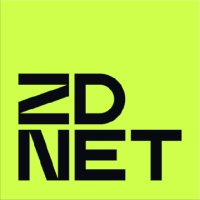 If you've been let down by bluetooth and wifi speakers in the past and are tired of searching for a portable system that truly delivers, then read on to learn why Rocksteady is exactly what you're looking for.
It's a beautiful Saturday morning and you throw on your favorite album to go with your tastiest cup of coffee. Music fills the room with perfectly calibrated mids, highs, bass - crystal clear, just as the artist intended. It's like hearing your favorite song for the first time all over again. This is the musical listening experience you've dreamed of.
Later, company comes over and the action moves outside… the music comes with you, covering the outdoor space with the same immersive, high fidelity sound. Through all of this, not once did you hassle with wires, charge a battery, or drop signal from your phone. And your wallet isn't hurting either. Does this sound like musical nirvana? That's Rocksteady Stadium, our new favorite Bluetooth sound system. Here's why it will be yours too.

Stadium Mode

The first feature that really blew us away with the Rocksteady Stadium is the very mode it's named for- Stadium Mode. This option allows you to connect unlimited speakers to your sound system- enabling you to immerse yourself in the most expansive sound environment you can dream up for your space 👇
Every home and listener is different- with Stadium mode, you can create the perfect set up for you. Two speakers and a sub for a robust stereo experience to fill the apartment? Or perhaps you've got more nooks and crannies throughout the house that you want to saturate with sound? You don't have to decide now - add more speakers over time. With Rocksteady Stadium mode, the possibilities are endless.
Real Bass

Time to separate the true listening experience from the imposters. It's time to throw some real bass into the mix. Lucky for us, the folks at Rocksteady have invented the world's first and only portable wireless subwoofer. And it is glorious.
Most portable speakers only simulate bass, leaving you with a synthetic version of a good song (and a good time, for that matter). By adding a real subwoofer to your sound system, with its dedicated bass driver and large rear-facing bass drum, you get a fuller, deeper, enhanced sound that allows the music to hit your ears the way the artists intended. It'll make you remember why you loved that song in the first place. And with its easy grab-and-go portability, the music goes wherever you do.

Tech specs to impress.
Ok, we've established that this thing sounds amazing. But the incredible experience goes beyond just the music. Trust us when we tell you that the Rocksteady team has thought of everything when it comes to building the perfect sound system.
Fully Portable Wireless Subwoofer
Fast & Easy Setup
Unlimited Speaker Connections
30 Day Money Back Guarantee
Check Availability >>>
Battery made to last.
Battery made to last.
Gone are the days of your speaker battery dying before the party does. With 16 hours of playtime per charge, you'll still be listening long after the guests leave. And when it is time to charge up, the simple usb-c cord hookup will have you up and running fast- under 2 hours of charging will have your speakers ready to do it all again.
Easy stereo setup.
Easy stereo setup.
Each speaker comes equipped with a channel selector, so you can assign left, right, or both audio channels with a simple flip of a switch. True surround sound doesn't get any easier than that.
One touch connection.
One touch connection.
No buggy app to download, no hoops to jump through- connect each speaker with a single press of button. The time saved with this feature alone is worth the price of admission.
Amazingly portable.
Amazingly portable.
It goes beyond wireless. This system is designed to be constantly on the go. Each speaker has a handy hookup for a carrying strap, the subwoofer has an attached handle, and you can opt for the carrying case to bring them all together. The Rocksteady Stadium is practically begging to be brought to the next backyard cookout, to the park, on vacation… wherever you find yourself in need of good tunes. And the 100 foot Bluetooth 5.0 radius means you can really spread out the fun.
Can hang with the best of them. We mean that literally.
Can hang with the best of them. We mean that literally.
Each speaker has a notch for hanging, so you can adorn your walls with music as easily as you'd hang a picture.
Fully guaranteed.
Fully guaranteed.
This part really seals the deal. Being able to try out a speaker system for yourself, to actually hear what you're getting into, absolutely risk free - we wish everyone would make that offer! Rocksteady believes in their product so much that you can send it back for a full refund within 30 days if you don't absolutely love it (though we're guessing you will).
Praise from the experts.
If you're anything like us, you don't dive into a purchase easily. We always make sure to do our research, and we're happy to share the results. In the case of the Rocksteady Stadium, the verdict seems to be unanimous: this thing rocks. Check out some of the rave reviews we've gathered from around the internet:

Audioholics named the Stadium speaker "Best Compact Wireless Speaker" on their annual Products of the Year list, calling Rocksteady "The most complete portable Bluetooth speaker system on Earth.". These guys really understand audio, so when they're impressed, we should all be. You can check out their deep dive review here for the juicy details.

TechHive praised the Stadium's "excellent sound quality," "juicy mids and trebles," and "outstanding bass response all but unheard of in bluetooth speakers" makes it "one of the highest-quality and most versatile speaker setups you'll find ."

ZD Net featured it as the best portable speaker with subwoofer, while Men's Journal recommends the system and says, "the sound is dynamite."
And the 5-star reviews on Amazon speak for themselves.
But how does it stack up against the other guys?
Well to be quite frank… it crushes them. Check it out:
Rocksteady Stadium™ Sound System vs Competitors
Rocksteady Stadium™ Sound System
UE Megaboom 3
(2 speakers)
Stereophonic (set each speaker to an audio channel)
Yes
No
Yes
No
Yes
Maximum connected speakers
Unlimited
Unlimited
(Wifi Only)
150+
100
2
Privacy (no microphone)
Yes
No
No
No
No
Battery life
16 hours
11 hours
20 hours
12 hours
13 hours
Connecting additional speakers or subs
30-day money-back guarantee for any reason.
Requires app
Requires app
Requires app
Requires app
Dedicated subwoofer
Yes
No
No
No
No
Turn off all speakers via the host speaker
Yes
No
No
No
No
Audio inputs
Bluetooth 5.0
+3.5mm aux
Bluetooth 4.2
Bluetooth 4.2
Bluetooth 4.2
Bluetooth 4.1
+3.5mm aux
With all the features of the big name brands at a much more affordable price, the choice here is obvious. So allow us to join in the chorus of praise from all corners of the web - this thing really does rock.
How to get started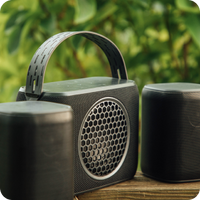 Step 1
Build Your Ultimate Sound System
Select the sound system bundle that is perfect for you. Choose between a 2-Speaker Subwoofer pack, or a 4-Speaker Subwoofer pack. (We recommend getting at least a 2-Speaker Subwoofer pack to truly experience what Rocksteady has to offer)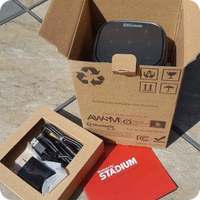 Step 2
Prepare For The Unboxing!
Once you place your order for a speaker the team at Rocksteady will ship it directly to you with fast free shipping to ensure your party won't be quiet for long.  
Step 3
Bring the Tunes, Wherever You Are! 
Unbox your speakers, set up in seconds, and experience a whole new world of immersive sound, on-the-go. 
At long last, the search for the perfect sound system is over.
It's been a long, hard road to get here. Filled with cheap failures and expensive disappointments. But the days of being let down by your bluetooth speakers are over. The Rocksteady Stadium is the solution we've been waiting for.

Finally, there's a sound system that combines studio-grade immersive sound with the convenience and portability of a Bluetooth speaker, all at a price that doesn't break the bank. A system that's thoughtfully designed to not only deliver a crystal-clear listening experience, but to be on the move at a moment's notice, ready to bring the music you love wherever life takes you.

So if you're ready to take the next big leap in your music listening journey, to step into a world of pristine, portable, and affordable sound, then start building your system with Rocksteady. We really can't recommend it enough- this thing is the real deal.
Here's what people saying about them:
We ordered a set of two Rocksteady Stadium Speakers to replace our 90s-style, hardwired JVC stereo speaker system, since those old speakers were basically pieces of furniture and we listen to most of our music these days via MP3s burned from old CDs, music bought on iTunes, and streaming.
One of the reasons we picked Rocksteady was that you get great stereo sound. Each speaker has a rear switch for left-both-right, and the manual that's included gives you tips on setting the switches and positioning multiple speakers in the room for optimum sound.
I'm no sound expert, but our family listens to a variety of music - classical, jazz, rock, etc - and everything we've played on the speakers so far sounds fantastic. At about $100 per speaker, that's a good deal.


Like others have said, the sound quality and ease of use make these a great purchase. Looking to purchase another two to have a full surround sound experience in my rooms.

I love the sound quality with these speaker and the fact that I can use one or four at any given moment. This speaker set has the longest battery life I have found to date--perfect for almost a full day of music listening and then some! My husband was able to link the two speakers together instantly. I have yet to figure it out, but with more practice I know I'll get it!
KatiesCucina 
Verified Buyer
We have gone through a lot of bluetooth speakers. My husband was thrilled when I showed up with these. We ended up getting two but we want more now. We mainly use them outside hanging out on our deck. We had a BBQ the other day and this is what we noticed. My husband used his phone to connect music and if he walked away too far from the base it would cut in and out but if he left his phone near the base speaker we could move the 2nd speaker where ever in the yard and there was no disconnection. That really impressed us. We had one speaker on one end of the yard and the other on the deck. I highly recommend these. We use them almost every day.

Michelle Moehle 
Verified Buyer
We really love these speakers. They were really easy to set up and pair and the sound is great! I was looking for something that we could use outside, as well as something we could pair with our projector in our sprinter van. We have had them for a few weeks and have been using them non-stop. These have definitely been an upgrade for our outside space.
I looove these. We have a few other Bluetooth speakers and these are my new fav. I like the way they look and that you can pair as many as you want and set them for right of left (really get the surround sound vibe!).

Autumn Bell 
Verified Buyer
We have been using these for over three weeks and have been very happy with them!! The battery life is great which is awesome for days by the pool! The connectivity works throughout our house and the sound is very clear!!
These speakers are so easy to set up, the sound is crystal clear, and it is easy to pair in additional speakers if you are looking for that. Our whole backyard rocks with two! Love! Highly recommend!

ADVERTISING DISCLOSURE: This website and the products & services referred to on the site are advertising marketplaces. This website is an advertisement and not a news publication. Any photographs of persons used on this site are models. The owner of this site and of the products and services referred to on this site only provides a service where consumers can obtain and compare.